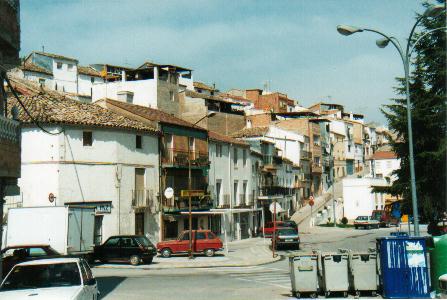 As we became more involved with the church in Gt Ellingham, we began to think that God was perhaps preparing us for some future work for him.
Simon began to study Theology part-time with the Suffolk Preacher's Seminary in Stowmarket and we began praying earnestly that God would show us the way forward.
We were both challenged individually about the needs in Spain at a missionary meeting and upon further prayer, discussion with our church and visits to Spain, our burden for the country has grown and deepened and we have seen that God has given us gifts that we wil be able to use for his glory in Spain.
We have been learning Spanish for nearly 3 years and have completed two years preparation at the church in Eastcombe, Gloucestershire. Here we had valuable experience being involved in the work of a small church, making contacts with people, having opportunities to teach and speak to various groups and dealing with various issues. We left there with good experience and haviong learned a lot about ourselves and relying on God for all things.
Now we are in Spain, learning the language and desperate to be more useful to God - although we know that all things are in his hands and his timing is best.